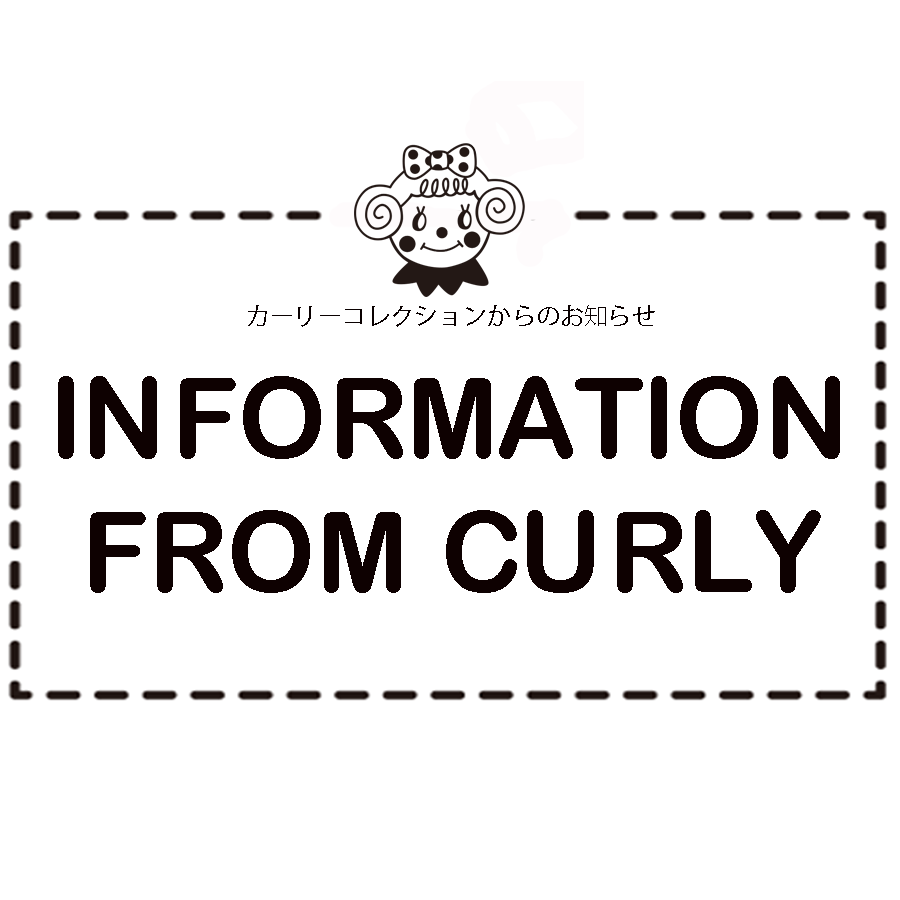 この度、カーリーコレクションは中国マーケティング会社「Changchun Vanilla Ice Cream Accessories Co.Ltd. ( Vanilla Ice )」と中国市場における正規代理店としてのパートナーシップ契約をいたしました。
ここ数年、中国の皆様にもカーリーコレクションを楽しんでいただく機会が増えました。
大変嬉しいことではありますが、その中で転売や偽装品の問題も抱え、その対策の一環としてVanilla Iceと正規代理店契約を結び、商品の管理・品質向上を目指していきたいと思います。
詳細につきましては下記へ問い合わせください。
CURLY COLLECTION   press@curlycollection.jp
VANILLA ICE       vanilla@curlycollection.jp
__________________
新闻稿
Kids Monster /Curly Collection 宣布建立拓展中国市场的战略合作伙伴关系。
东京,2021 年 7 月 30 日:Kids Monster 今天宣布已与中国领先的在线营销公司Changchun Vanilla Ice Cream Accessories Co.Ltd. ( Vanilla Ice )达成独家销售协议。
Kids Monster 的高级品牌经理幸前女士表示:"我们很高兴 Curly Collection 在我们的中国朋友中越来越受欢迎。 为了确保产品的质量控制和真实性,我们很高兴与Vanilla Ice合作。"
"中国是我们增长最快的出口市场,我们渴望了解如何为我们不断增长的忠实顾客提供最好的服务。 一个经验丰富和受人尊敬的当地合作伙伴对于满足这样一个充满活力的市场的需求是至关重要的",幸前女士说。
关于 Curly Collection
Curly Collection 是 Kids Monster 旗下的日本品牌。 Kids Monster 成立于 1980 年代,是一家位于东京代官山的时尚创意公司。 Curly Collection 是一个充满乐趣、欢快的品牌,专注于手工制作的包袋、服装和配饰,主要在日本制造,限量发售。 Curly Collection 面向所有年龄段的人群,并且在世界各地都有忠实的顾客。 乐趣即乐趣。
关于Changchun Vanilla Ice Cream Accessories Co.Ltd. ( Vanilla Ice )
Vanilla Ice 是领先的互联网时尚推动者,在中国年轻女性时尚消费者中享有很高的知名度。2017年,Vanilla Ice的总裁葛微在东京出差时发现了Curly Collection。据葛女士回忆:"我被Curly Collection独特的设计和工艺所吸引,如同一见钟情,所以我们很高兴能帮助 Curly Collection 管理他们不断扩大的商业领地。
获取更多资讯,请联系 :
CURLY COLLECTION press@curlycollection.jp
VANILLA ICE vanilla@curlycollection.jp
__________________
PRESS RELEASE
Kids Monster /Curly Collection announces strategic partnership to spearhead expansion into China.
Tokyo, July 30,2021: Kids Monster today announced that it has completed an exclusive distribution agreement with leading Chinese online marketing company Changchun Vanilla Ice Cream Accessories Co.Ltd. ( Vanilla Ice ) .
According to Kids Monster's Senior Brand Manager M. Kouzen "We are very happy that Curly Collection is growing in popularity amongst our Chinese friends. To insure quality control and product authenticity we are excited to work Vanilla Ice."
"China is our fastest growing export market and we are keen to understand how to best service our growing fan base. A knowledgeable, well – respected local partner is critical to meet the demands of such a dynamic marketplace" says Ms. Kouzen
~About Curly Collection~
Curly Collection is a Japanese brand owned by Kids Monster. Founded in the 1980s, Kids Monster is a fashion creative firm located in Daikanyama, Tokyo. Curly Collection is a fun, joyful brand that focuses on hand crafted bags, clothing and accessories that are primarily made in Japan in limited quantities. Curly Collection appeals to all ages and has fans throughout the world. Fun is fun.
~About Changchun Vanilla Ice Cream Accessories Co.Ltd. ( Vanilla Ice )~
Vanilla Ice is a leading online fashion influencer that enjoys enormous popularity amongst young Chinese female fashion consumers.
Ge Wei, president of Vanilla Ice, discovered Curly Collection while on a business trip to Tokyo in 2017. According to Ms. Wei "I was attracted to Curly Collection's unique designs and artwork. It was love at first sight so we are very excited to help Curly Collection manage their expanding community."
For more information please contact :
CURLY COLLECTION press@curlycollection.jp
VANILLA ICE vanilla@curlycollection.jp